Hi all,
Having a clear out of doubles...I would like to trade for any of my more common wants over here -
posting.php?mode=edit&f=18&p=6295
If you don't have any of those but still want something here - PM me. All items are Near Mint - Very Good + unless stated
UK Looks LP /
UK Two Fingers Remix DBL LP GONE BABY GONE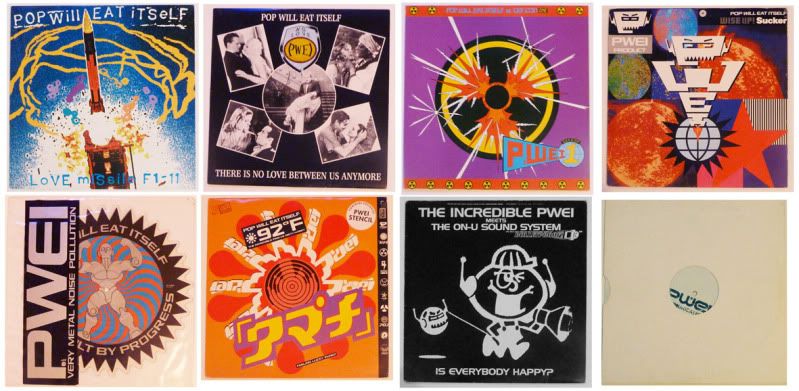 All 12"s. The 92f has a small tear on the sleeve but the stencil is 100% intact! Last one along is the promo with the Drum Club mix on and erm, another one...I need to check.
UK Karmadrome CD /
UK Tasty Taster 3 track Promo CD GONE!!
/ US Amalgamation CD (features the longest versions out there of several tracks only released on this EP)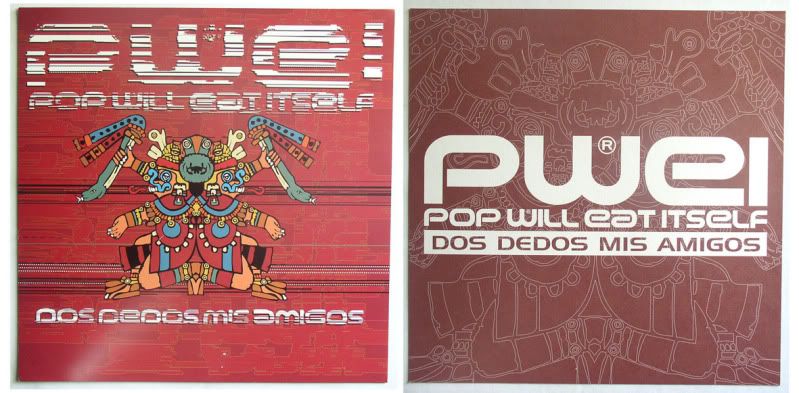 US LP sized instore promo card
GONE!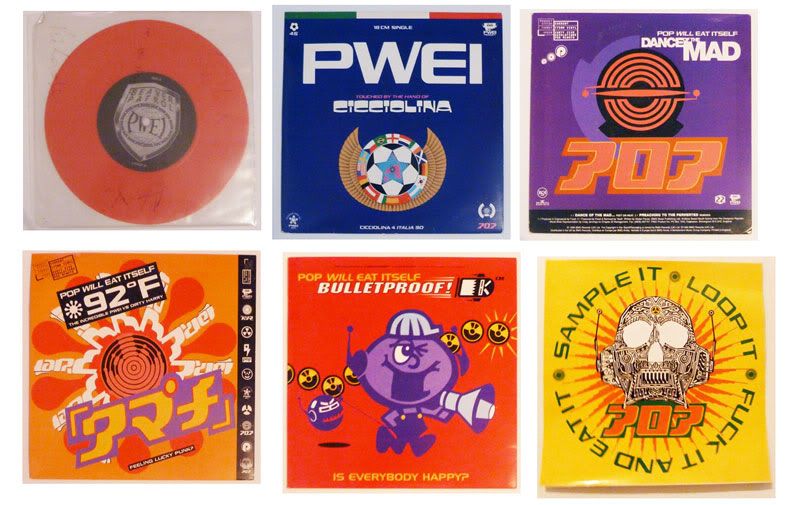 PWEI 45's - pick one free if you want a 12"! The Beaver Patrol is the signed one but the writing is very feint. You could always spend your life tracking each member down to re-sign it. Think of it as a project.
The Ciccolina is missing it's postcard - Quel suprise Rodney! last item is a spare X,Y Zee sticker. Are you missing one? Problem solved!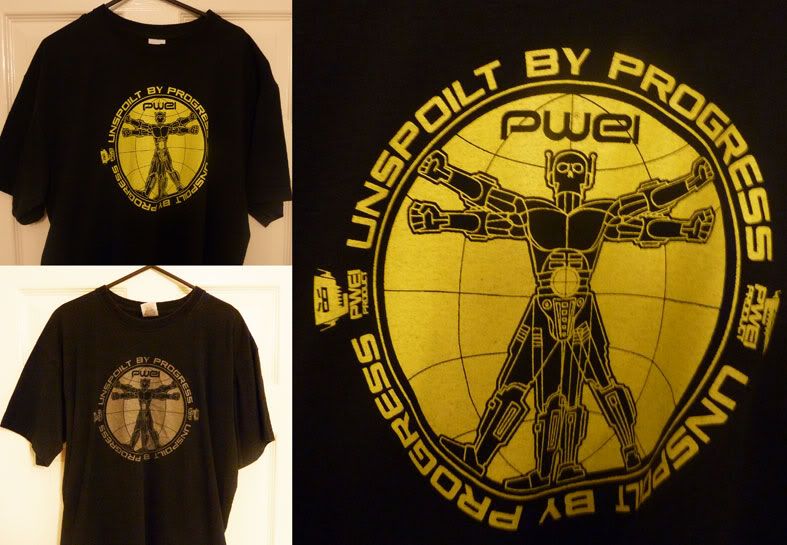 WARNING! PWEI Bootleg alert. I printed 5 of these tees up before I did the 'INCREDIBLE' run as a test. 2 of these - yellow on black & grey on black. High quality tees - screenprinted. Both UK Mediums. Being as they are boots I want only to trade.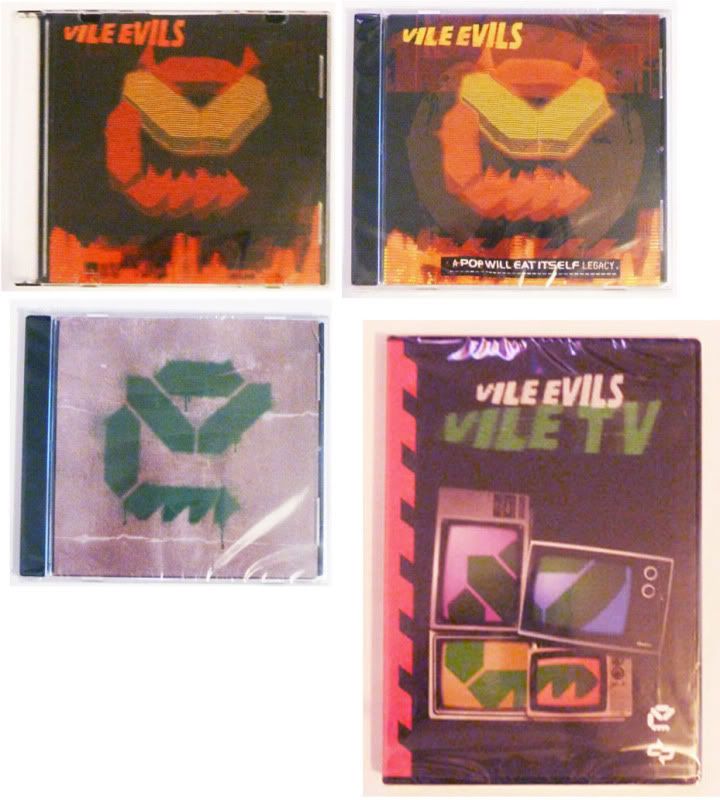 VileEvils stuff here.
First left is the Slimline CDR of DEMON. These were individually numbered - this one is 046 I think. These are in house CDR's - not great quality but really scarce.
Next up the DEMON Remix EP - still a CDR but better packaging with a screenprinted face. Still wrapped / unopened.
Third one is the 'Anthology Sampler' which also has some tracks not on the 3x CD VE Anthology or anywhere else. CDR is still wrapped and has the the first run misprinted base tray card. I will send a correctly printed base tray card if you want this one. No idea who did the artwork but its f*cking great.
Lastly a real piece of cr*p that still manages to be a scarce collectors item. This Vile Evils DVD was touted as a a video dvd you could play in your DVD player with menus and everything. It has all the Vile Evils videos, a bootleg concert and some trailers for the VileEvils soundtracked film (still unmade / seeking funding I believe) 'Ugly & In Love'. When they turned up they transpired to be data DVD's with poor quality video files to boot. On the plus side this disk features a ton of VileEvils Audio Flac files - all the DEMON stuff I think I need to check. This is still in it's shrink wrap and has utterly amazing artwork - whoever did it is a real genius!
AND IT'S GONE TO A GOOD HOME NOW - ENJOY THIS PIECE OF CRAP WITH A NICE COVER.